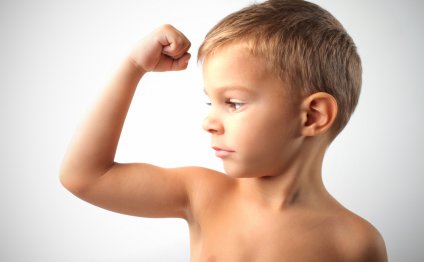 Muscle Building Magazine
You don't build muscle in the gym ― you "stimulate" them. Repair and regrowth takes place in the kitchen.
First things first, as you'd expect, most recipes dubbed "muscle building" will be protein-based. Protein is a macronutrient that's used by the body to repair and regrow. The Journal of Sports Sciences states that, "A considerable amount of evidence has accumulated during the past 15 years which indicates that regular exercise does in fact increase protein needs."
How much is up for debate, but according to the same study, "Current evidence suggests that strength or speed athletes should consume about 1.2g to 1.7g of protein per kg of body weight per day." Understand this basic nutritional law ― and then understand the following more intricate food-themed magic ― and your kitchen becomes a muscle-building haven.
Add some beef
Not all protein is created equal. As far back as 1955 the British Journal of Nutrition was analysing the biological value of protein, a measure of the proportion of absorbed protein we take from a particular food and actually eat, digest and use. Basically, it's not about the food we eat. It's the food our bodies assimilate.
MORE FITNESS
On the scale of biological value (which goes up to 100) whey protein tops the chart with 96. Solving a timeless debate, chicken and eggs both come a close second with 94, and beef is rated a respectable 74. There are many other factors to take into consideration, but for now understand not all protein is same. Yes, the cheapest protein might be good for your wallet, but maybe not your muscles.
Potatoes: the sweet science
Sweet potatoes are tiny nutritional powerhouses. Labelled a fibre-rich root vegetable by researches from Tuskegee University they've been found to be incredibly high in health-boosting carotenoids called β‐carotene. Carotenoids are plant compounds that help reduce cell damaged caused by everything from modern life's hectic schedule, Friday night's cocktails or even Monday's six-pack workout.
The orange root has also been found to be a bountiful source of potassium. A mineral shown to be necessary for muscle contraction and nerve transmission. Having a cupboard stocked with sweet potatoes might not be a bad idea before a date with the squat rack.
Flavour with fennel
Your choice of seasoning is no different. Just take the peppery plant known as fennel as an example. Used by the Ancient Greeks, fennel is rich in niacin, which helps to turn your seasoned food into energy.
It's also packed full of vitamin C to support the immune system during those hard, strenuous winter workouts and is a fantastic source of iron as well, which helps combat tiredness and fatigue.
Making it a potentially important nutritional aid during the latter stages of any workout.
So there's the nutritional science, now let's get cooking.
Beef and mint burgers with sweet potatoes
Serves 2
Ingredients
400g sweet potatoes
1 table spoon of dried oregano
1 red onion
10g fresh mint
2 table spoons of ground cumin
2 ciabatta
120g of natural yoghurt
180g of ground mince beef
2 garlic cloves
Source: www.gq-magazine.co.uk
INTERESTING VIDEO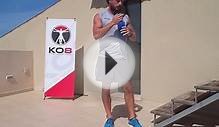 KO8 Muscle Building HIIT Suspension/Resistance Session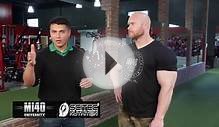 Muscle Building Supplement, Bodybuilding Supplementation ...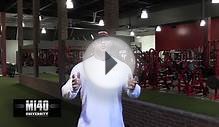 Ben Pakulski Training Tempo for Muscle Building MI40 ...
Share this Post
Related posts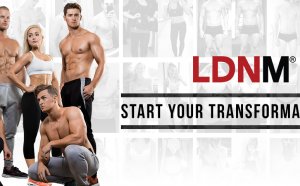 SEPTEMBER 30, 2023
The temptation for skipping breakfast in the morning can be strong. An extra five minutes in bed before dashing out the door…
Read More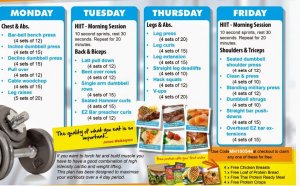 SEPTEMBER 30, 2023
Want to turn heads this summer? Cover model and highly sought fitness coach Jen Jewell has you covered with her game plan…
Read More