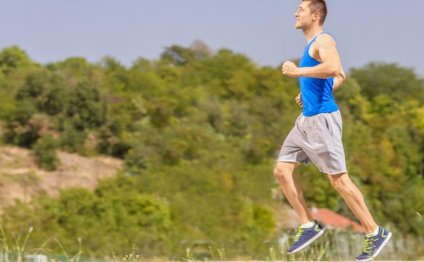 College Football workout program
Find out how the USC Trojans carried out their revenge on the entire nation after losing in triple overtime to Cal on Sept. 27, 2003.
An unassuming three-story brick building sits in the heart of University of Southern California's campus. Heritage Hall, built in 1971, doesn't even warrant a glance from a passerby, for what makes this building remarkable happens underground, in the basement.
Within this subterranean environment, Trojan warriors are built, molded and prepared to battle rivals from across town and across the country. There are no gimmes for the men of Troy—and they know it. Consecutive national championships in 2003 and 2004 ensure that every time they take the field, it is the biggest, most hyped game of their opponent's season.
Head Strength and Conditioning Coach Chris Carlisle reigns over Heritage Hall's concealed kingdom. Every year he produces some of the best football players in the nation, and every week he prepares them for a new challenge. Two of Carlisle's most notable projects are tailback Reggie Bush and quarterback Matt Leinart—both Heisman Trophy winners and back-to-back All-Americans.
Bush understands and appreciates the impact Carlisle and his program have had on the team. "Coach Carlisle is genuinely concerned about each one of us getting better, " he says. "His training program really gets it done for us. Because of him, we have more energy and enthusiasm in the weight room and on the field. And we are stronger and more powerful all the way through the fourth quarter. I was only 180 pounds when I got here. Now I start the season at 205 and, more importantly, I can still move."
Leinart's gains have been even more substantial. Stepping on campus as a 190-pound beanpole, he's become a 240-pound Heisman Trophy-brandishing stud.
These and other overall improvements resulted from Carlisle's college football workout program, which emphasizes three priorities: movement, tempo and core development. Although he knows it might be hard for some to accept, Carlisle does not place a premium on building huge, massively strong athletes. But anyone who doubts his program can simply walk up the stairs from the basement weight room to the lobby of Heritage Hall. The dazzling display of national championship and Heisman trophies will quickly dispel all doubts.
Following is USC's training philosophy. Use it to help you and your teammates get your priorities straight. And carry out the revenge you vowed.
1) Movement
Developing athletes with speed, quickness and agility is Carlisle's top priority. "We train to move, " he says. "Pete Carroll told me from the start that he wants guys who can move. Anyone can spend a lot of time getting big and strong, but that doesn't prepare him athletically. I am not trying to develop refrigerators, because all they do is sit in the corner."
Carlisle's approach also allows USC coaches to focus more on game preparation. He explains: "I teach athletic movement, so our coaches can coach football. Since they don't have to implement extra movement drills in practice, they can emphasize things like strategy and an opponent's tendencies. Our team is a step ahead before we even take the field."
Carlisle's Movement Tools
Olympic Lifts
The Trojans reap the most valuable benefit of Olympic Lifts—explosive ability—by emphasizing bar speed. Carlisle says, "We work speed of movement on the platforms. So when we replicate the movements on the field, they are equally fast and explosive."
Carlisle has a simple mantra about performing these lifts: how to, how fast, how much. The Trojans first concern themselves with learning proper form, even if it means starting with a broomstick and moving to an unweighted bar. Once form is to Carlisle's liking, speed of movement is the goal. Once he approves that, only then do the Trojans think about with how much weight is on the bar.
Plyometrics
Plyometrics are a mainstay of most college football programs. But the USC team performs them with a Trojan twist; they focus on landing more than jumping. Carlisle says, "When a player jumps in a game situation—whether it is from a pump fake, chop block or jump cut—he has to be ready to move immediately upon landing to either pursue a ball carrier on defense or run to daylight on offense. He can't be stuck in mud and waste time when his feet touch the ground."
The Trojans learn to land through a jump progression of both vertical and horizontal jumps. They begin by performing sets of jumps with landings; progress to jumping, landing and exploding into a sprint; and then polish their skill by learning to jump, land and react to a coach's cue.
Hip Flexibility
Tight hips have no place on the football field. "A main concern is teaching these guys to open their hips. Sometimes, guys get really tight in the hips when they start lifting a lot of weight, " Carlisle says. "These guys are tremendously gifted athletes before I even get to work with them. I can greatly improve that by teaching them how their body works and how to open their hips properly."
Speed Ladder
Every speed ladder painted on the floor of the Heritage Hall basement has a purpose. The Trojans hit up speed ladder work almost every time they set foot in the room. "Foot quickness can be worked and improved every day, " Carlisle says. "You might be big and powerful, but if you can't drop your center of gravity and move quickly, you won't gain leverage on the field."
Specific Conditioning
Carlisle and company pass on the common practice of conditioning athletes at the end of a football session. "An additional 10 minutes of running at the end of practice doesn't prepare you for the fourth quarter, " Carlisle says. "The gasser pace is way too slow, and just ends up being punishment. All through practice players know they will run at the end, so they conserve energy through practice and get less training."
Instead, the Trojans perform their conditioning at game speed. Carlisle makes them exert full effort "so they don't have to turn it up a notch when game time arrives."
During conditioning, the players replicate the movements used in their respective positions, and perform bursts and changes of direction for seven to 10 seconds with a 20- to 30-second recovery, which mimics the pace of a game. For example, backs and receivers run pass patterns at full speed, come back to the line and then repeat. Offensive linemen perform pulls or other blocking techniques, while defensive players pursue, change direction and retrace after the ball.
2) Trojan Tempo
An intense activity level is the first thing you notice upon entering the USC weight room. There is no sitting down, as the football team moves through each exercise like a disciplined army of warrior athletes.
Source: www.stack.com
INTERESTING VIDEO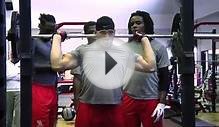 2013 Football Workout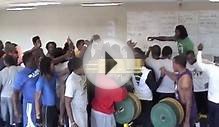 2014 Stillman College Football Offseason Strength and ...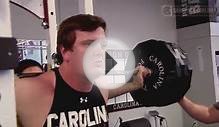 South Carolina Football Winter Workout Highlights - 2015
Share this Post
Related posts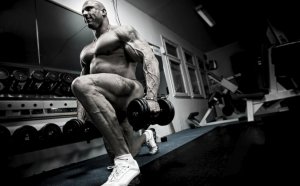 SEPTEMBER 30, 2023
I've gotten a lot of emails over the years from people asking specifically for a list of dumbbell exercises. They tell me…
Read More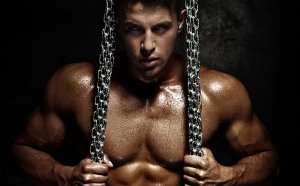 SEPTEMBER 30, 2023
If you're searching for the "best" diet program, you'll find a ton of results on Google, but you likely won't see any results…
Read More