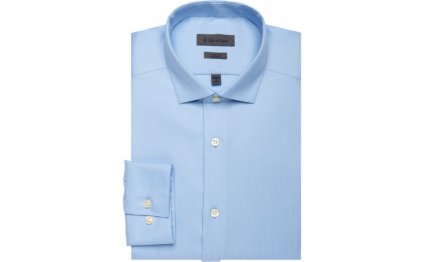 Extra Slim Fit Dress Shirts for Men
Several times each month, a family member, friend, colleague, or reader will ask me about dress shirts for men. Questions range from what to look for in a quality dress shirt to the names of some of the best shirtmakers in the world. For the sake of efficiency, I sat down this weekend and wrote a beginner's guide to dress shirts for men, which can serve as a reference. This makes it easier for people to find, and save me time because I can point to it whenever a question arises, not having to repeat myself.
A majority of men in the United States have never designed a dress shirt. A century ago, all shirts were custom made to your specifications. You would walk into a store like J.C. Penney, look at fabrics, have measurements taken, and six weeks later, a shirt would show up manufactured for you.
Then, retailers figured out they could save a lot of money by making large runs of limited patterns in a handful of pre-designed sizes. Customers could walk into a store, get a decent approximate fit, and have instant gratification. This dropped costs substantially and, within a generation or two, most men had no idea that there was any other way to order shirts.
In fact, even the term "dress shirt", which signifies a more formal pattern as contrasted to "sports shirt", which is a more casual fabric and style, only became necessary with the rise of the t-shirt as everyday clothing. Our great grandparents would have called a dress shirt nothing more than "a shirt". It was what people wore. There really were no other kinds of shirts suitable for wearing in public.
This created an interesting split in society. Those who had sufficient resources, or the sartorial culture, in their family continued to have their dress shirts designed, tailored, and manufactured specifically for them. Those who lacked these inheritances believed that shirts were something you bought off a rack from a local discount retailer. Nowhere is this split more evident than if you walk into a shirtmaker's showroom floor with someone who doesn't know the process. I've heard several friends remark about great clothiers, "I stopped in once but didn't see anything I liked, so I left." They truly have no idea that for every one dress shirt on the showroom floor, there are 100x as many fabrics in the shirting fabric books; that the clothing on the racks are mere samples.
Bespoke vs. Made-to-Measure vs. Off-the-Rack Dress Shirts for Men
When you are looking at dress shirts for men, all shirts will fall into one of three categories: Bespoke, Made-to-Measure, or Off-the-Rack.
Bespoke Shirts are completely custom designed for you based on a pattern drawn to fit your exact body size and preferences. Once your pattern is on file, you can order new shirts any time you want simply by flipping through fabric books. You have total control and virtually anything you can sketch or describe can be made.
Made-to-Measure Shirts are modified based on a set of existing patterns to adjust for your own measurements and limited preferences. If you have a fairly standard body type with ordinary proportions, there isn't an enormous difference between made-to-measure shirts and bespoke shirts. It may or may not be worth the additional money for you to pay for bespoke. Your pattern adjustments can be kept on file so you can reorder when you find a new fabric you love without needing to get re-fitted.
Off-the-Rack Shirts are based on pre-established sizes and limited shirting fabrics, often by neck size / sleeve size for men. For example, a 16.5/33-34 would be a 16.5″ neck with a 33″ to 34″ arm.
Off-the-rack shirts can be great bargains if you shop intelligently (e.g., during the day-after-Christmas sale at Nordstrom, dress shirts from Italian shirtmaker Canali are priced at huge discounts, taking $275 retail shirts down to $165), you fit comfortably into a standard size, and you are lucky enough to find a pattern you like. If you are looking for decent dress shirts for men to wear under a sweater or with a pair of blue jeans, off-the-rack shirts have their place. The problem you are likely to face is one of experience. Once you've become accustomed to having your shirts fit exactly how you want, move precisely how you desire, feel just as you like them, and be made to your specifications and personality quirks, it can be very difficult to accept anything else, even if the alternative is nice.
Source: www.joshuakennon.com
INTERESTING VIDEO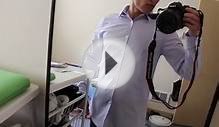 Topman Smart Slim Fit Dress Shirt Review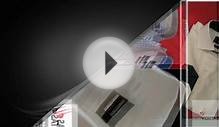 Ensure the best fit of customized shirts for big and tall men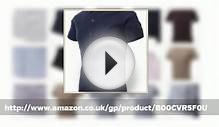 FLATSEVEN Mens Slim Fit Basic Dress Shirts Short Sleeve SH401
Share this Post
Related posts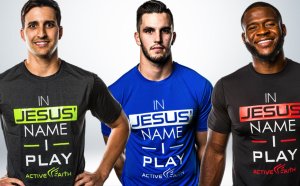 DECEMBER 01, 2023
International Orders are not eligible for: free shipping (including for REDcard holders), free returns, gifts/gift cards…
Read More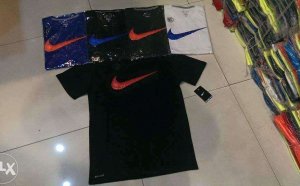 DECEMBER 01, 2023
Rated 4.5 out of 5 by by Adam23 Love the Nike dri-FIT Great shirt for the everyday activities! I wear it to the gym most…
Read More