Best workout Tracker App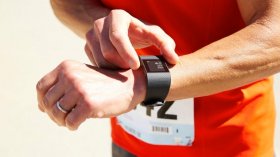 There's never been a better selection of fitness trackers, but with choice comes confusion. Which tracker has the features that are right for you and the activities you do? Here are some tips and recommendations for shopping.
Try Before You Buy
If you want to try a tracker out before committing to it, we recommend Lumoid, a service that lets you try five trackers for a week for $45, including the Apple Watch . Check the fees, as they are subject to change.
Another way to try fitness tracking in general (but without a wearable) is to use a mobile app that counts your steps. This method is the most lightweight, and it could be of interest if you're a beginner. Some apps we like are Argus, Fitbit, and Moves.
If you run or bicycle, we recommend tracking your runs or rides with an app before going whole-hog and splurging on a tracker. Why? With some trackers, you still need to carry your phone to get accurate pacing, distance, and mapping, so you'll want to know before you make a purchase if you're okay with carrying your phone, or if you'd prefer a tracker with built-in GPS so you don't have to. A few apps we recommend are Runtastic PRO (for running), Cyclemeter (for bicycling), and Strava (for both running and cycling).
Set Your Spending Limit
In general, the best fitness trackers cost between $50 and $250. If you pay less than $50, you will probably get a subpar product with poor accuracy (the Misfit Flash Link is a notable exception). In addition, less expensive trackers usually don't have a display, so you can't see how many steps you've taken unless you look at your smartphone.
More expensive trackers usually include built-in optical heart rate monitors and GPS, and often, these features are tailored toward athletes and exercise enthusiasts. Don't get suckered into buying a tracker with a heart rate monitor if your primary activity is walking; it's an unnecessary expense. If you walk and don't do much else, there are great options in the $49-$149 range.
If you do work out often, we highly recommend spending at least $149, as that's the price point where you'll start to see the features that are useful to very active users.
Choose Your Form Factor: Bracelet, Clip-On, Watch
A very important question to ask yourself before choosing a fitness tracker is the type of form factor you want. Fitness trackers are usually bracelets, watches, or clip-ons. Most clip-on devices these days can also be worn on the wrist, but not vice versa. Bracelets and watches are hard to lose. Clip-ons can fall off or get thrown into the wash.
That said, bracelets and watches can get in the way when typing on a computer or washing dishes, for example. If you're bothered by having something on your wrist 24/7, you're probably better off with a clip-on. Additionally, wrist-worn devices are not always eye-catching accessories to your outfit.
Clip-on devices are smaller and more discreet when worn on a waistband or the front of a bra. These clip-ons don't have a display, meaning you have to rely on a smartphone to see your tracked activity.
Do You Want Heart Rate Monitoring?
Heart rate monitoring sounds like the best feature ever, but there are different kinds of heart rate monitors, and frankly, some people don't need it at all. A built-in heart rate monitor drives up the price.
Optical heart rate monitors are the ones built into the device itself. The Apple Watch has an optical heart rate monitor, as do the Basis Peak and the Fitbit Surge. These devices can read your heart rate all day long. Some trackers only take your heart rate while you're working out, however. They are meant for heart rate training, not for watching your resting heart rate.
Some very good fitness trackers don't have a heart rate monitor built-in, but can pair with a chest strap. Most every device from Garmin and Polar supports a chest strap, and you can usually bundle one in when purchasing a tracker for an extra $40 or $50.
Finally, if you're interested in knowing your resting heart rate, you don't need to buy a tracker with an optical heart rate monitor to find it. Many smartphone apps, including Withings Healthmate, let you take your heart rate in about 15 seconds using the phone's camera. Check your pulse once or twice a day, and you're good to go.
Will You Track Sleep?
Many fitness trackers record your sleep. When they do, they generally watch for movement using a three-axis accelerometer to a more sensitive degree than they do during the day.
Some devices report graphs showing the times when you were in light sleep and deep sleep based on motion. The Basis Peak goes one step further, using your heart rate and skin temperature to help it detect when you're in a REM cycle.
Go Sport-Specific
Swimmers will want a waterproof tracker, but keep in mind that not all water-safe trackers actually track swimming. A few that do are the TomTom Multi-Sport and the Garmin Vivoactive.
Runners will probably want a watch that shows time, distance, pace, and lap time, at the very least. If you want good accuracy for those metrics without having to carry a smartphone, you need a runner's watch with built-in GPS, such as the Fitbit Surge or the Garmin Vivoactive.
Cyclists have even more considerations. There's a difference between tracking how many miles you pedal and calories you burn versus monitoring your power and cadence. If all you want is the former, you can find a few fitness trackers that support bicycling as an activity, including the Fitbit Surge and the Garmin Vivoactive. More serious cyclists will want a device that can pair with additional bike equipment, like a cadence sensor, and should look at devices from sport-specific companies, like Garmin, Mio Global, and Polar.
The App Experience
A fitness tracker's app matters. Whether mobile- or Web-based, the app is absolutely vital because it is where you make sense of the information the tracker collects.
Fitbit has one of the best apps and websites we've tested. It lets you record all kinds of data that many other companies don't, such blood pressure, calories consumed, allergy severity, and stress level. Withings is also a favorite for providing a comprehensive account where you can measure your weight, glucose readings, and all kinds of health information.
If you want total body analysis, look for a system that incorporates a smart bathroom scale. Fitbit, Polar, and Withings do. Check out the Fitbit Aria Wi-Fi Smart Scale , the Polar Balance , and the Withings Wi-Fi Body Scale. These send your weight directly to your account, so you can't cheat the system by entering a lower number. The QardioBase is another top choice, especially for pregnant women.
Smartwatch vs. Fitness Tracker
Several fitness trackers have some smartwatch functionality, and some smartwatches have fitness features, too. But a smartwatch is different than a fitness tracker, so make sure your heart is in the right place and you know which device you want. Fitness trackers put fitness tracking first! See our list of The Best Smartwatches for recommendations in that category.
Other Options
There are so many good fitness trackers on the market right now, it's hard to contain them all in just one list. We've limited our picks here to trackers that have scored four stars or higher, but there are lots of other very good options out there that might be right for you. Additional trackers worth considering include the Fitbit Alta , the Fitbit Blaze , the Garmin Forerunner 225 , and the
Source: www.pcmag.com
INTERESTING VIDEO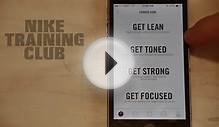 Top 5 Best Workout Apps - RizKnows - Fitness App Reviews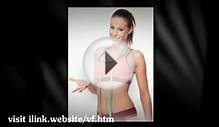 Best Weight Loss Tracker App Android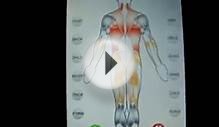 Best Free Workout Bodybuilding Tracker for Iphone Ipod ...
Share this Post
Related posts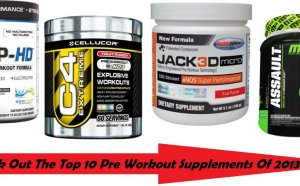 SEPTEMBER 30, 2023
If you're looking for a pre workout supplement with a proven track record, then you've come to the right place. For our rankings…
Read More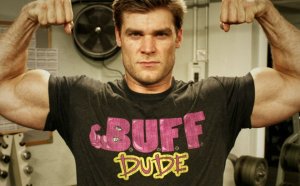 SEPTEMBER 30, 2023
This month Healthista is obsessing over free online workout channels. We love them. Here are ten of YouTube's best 1. BeFiT…
Read More