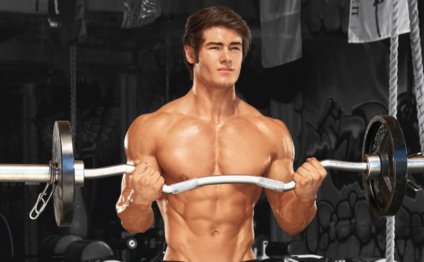 Big arms Workout routine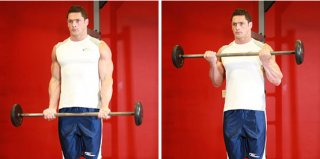 Big arms, who doesn't want them? All those pics of Arnold flexing those 22 inch guns, seeing Hulk Hogan hit that triceps shot in the interview before he went on his rant about who he was about to run wild on, and countless other images hit the mind when you think about the biceps, triceps, and forearms.
If you are looking for all the nicknames and analogies for arms, then look somewhere else. This article is about how to train them to make them big, strong, and something that will be shown off whether you are wearing a tank top or a suit.
A Word Of Nutrition
Now before anything else about training is mentioned, I want to emphasize the importance of nutrition. It is more important than the training is. If you don't give the muscles the tools necessary for recovery and supercompensation, then they won't get bigger or stronger.
I recommend no less than 1 gram of protein per pound of bodyweight. For example, if you weigh 200 pounds, then you would eat 200 grams of protein daily divided evenly over six to eight meals. I also recommend 1.5-2 grams of carbs per pound of bodyweight daily.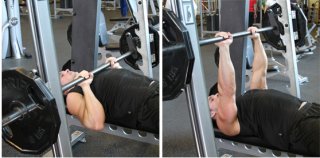 Again, if you weigh 200 pounds, then take 200 and multiply 1.5 and you get 300 grams of carbs daily. Also, don't neglect those essential fats you need. EFA's and fish oils are among a slew of choices for good fats. One gallon of water a day is an absolute must. You must drink the water to get results.
Supplementation
There are good supplements out there, but no one supplement is the solution for big guns. I don't care who the guy is flexing the arm or what company is making the ad. Don't buy into it. Nutrition and training is the key. However, supplements are good for helping you meet your goals. They "supplement" your training and nutrition.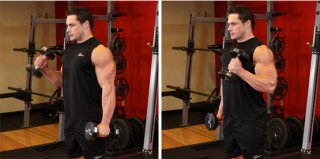 I recommend a good multivitamin first and foremost. Good protein powder is second, and if it is affordable, N.O. products and creatine certainly will benefit you in the long run. The brand is up to you. Follow the directions on the labels to the T. Do not exceed the recommended dosages! This won't help, and if anything, it will hurt your gains long term. Don't do it.
Finally, we get to the training.
Your body is a machine and you must maintain everything equally in order for it to run efficiently. You must hit the chest, delts, back, abs, and yes, legs. Do not be one of those guys that have a neurosis for leg training.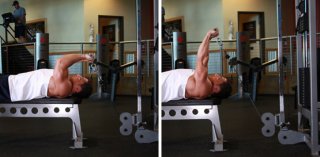 Hit them as hard as you would any other body part.
If all that is understood, then we will get into the actual workout.
The Workout Program
You might gain a quarter of an inch on your arms in a month, then again, you might gain over an inch. The results depend on the person. But I will tell you that anyone that has done this program has gained at least a quarter of an inch in four weeks. It is a lot of volume, but that is why you only do it for four weeks.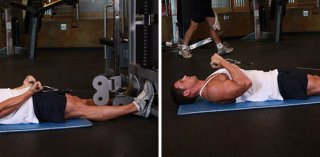 Any longer than that and it is overtraining.
You only do this once a week as well. As tempting as it may be, do not do this more than once a week for four weeks.
Barbell Curl
You can either use the straight bar or the EZ Curl Bar like I do. Either way, keep the elbows in, come up with a count of one and lower to a count of three. Let it stretch for a count of one and repeat.
You will do four sets. The first one for 10 reps, the second set for 8 reps, the third for 6 reps, and then a drop set where you go to failure, lower the weight on the bar, go to failure again, and then lower the weight on the bar and go to failure one more time.
Close-grip Bench Press
You are letting your biceps rest and moving on to triceps. Take a shoulder-width grip of the bar or if you need to, a little closer. Lower the weight down to a count of three and push back up to a count of one. Squeeze at the top for a count of one and then repeat.
Source: www.bodybuilding.com
INTERESTING VIDEO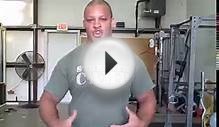 Big Arm Workout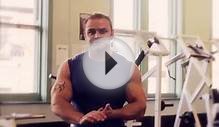 THE BIG GUNS WORKOUT, THE ULTIMATE BICEP ROUTINE, ARM PUMP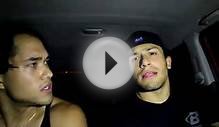 Big arm workout routine | Donovan and Tony episode 2
Share this Post
Related posts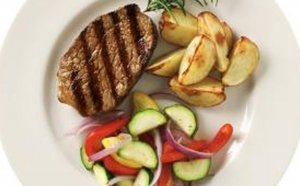 JUNE 06, 2023
By following a diet such as this one, you are priming your body to burn fat instead of muscle. By cycling your carbs, your…
Read More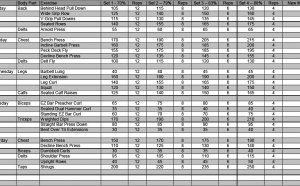 JUNE 06, 2023
Use the workout routines featured on this page for ideas on how to use total gym exercises in order to strengthen specific…
Read More